Via Francigena
ORDINARY BITTER
Light and refreshing, a typical english better.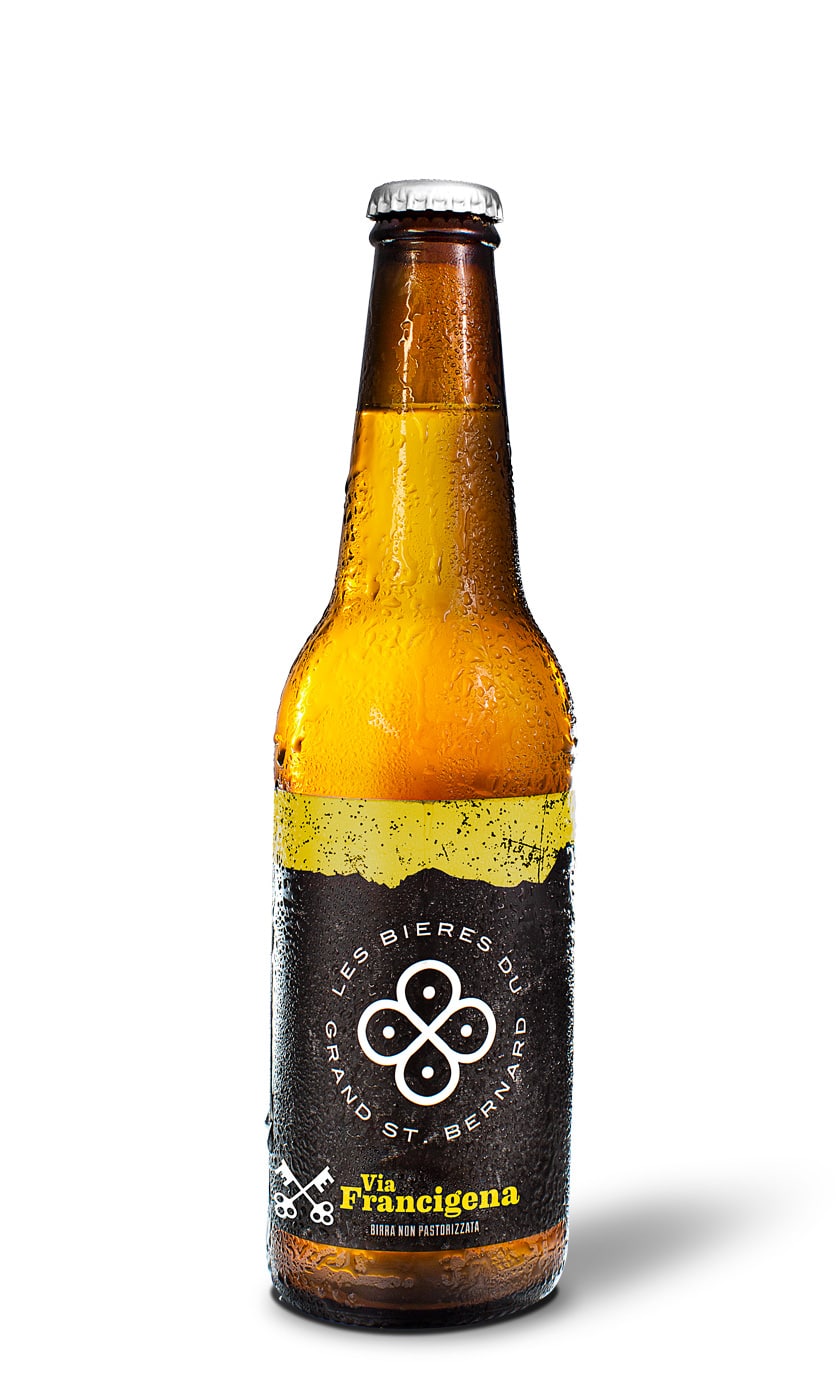 WHY VIA FRANCIGENA?
Via Francigena is a pilgrim route running from Canterbury to Rome, attended since Middle Ages up to nowadays. Les Bières du Grand St. Bernard brewery is located along its course, at about halfway, near the highest and most difficult pass. This beer means to be a bridge between the two cities, being a classic English beer produced in Italy    
INGREDIENTS
Malts: pale barley "Maris Otter" malt and caramel malt.
Hops: English Golding bittering hop and Fuggle aroma hop grown in Southern England.
Yeast: top-fermenting (saccharomyces cerevisiae).
ADDITIONAL SPECIFICATIONS
Serving temperature: 10 – 12 °C
Alc/vol 3,3%
8,8°P
34 IBU
| | |
| --- | --- |
|  Colore |  Ambrato chiaro |
|  Naso |  Erbaceo floreale |
|  Bocca |  Thè, Pesca, menta |
|  Amaro | |
|  Dolce | |
|  Gradazione : 3,3% | |