Balance
AMBER COLORED LAGER – MAERZEN
Good to drink every day.
For those who expect a little more body.
Producted since 07/2010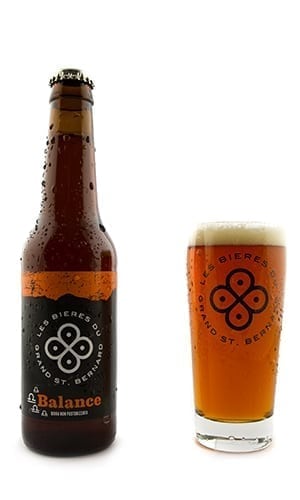 WHY BALANCE?
Besides the zodiac sign Libra, Balance conjures up the general idea of equilibrium, particularly between malt and hops (sweetness and bitterness).
INGREDIENTS
Malts: pale Italian malt, amber to caramel German malts.
Hops: Perle bittering hop grown in Tettnang, Germany.
Yeast: bottom-fermenting (saccharomyces carlsbergensis).
ADDITIONAL SPECIFICATIONS
Serving temperature: 7 – 9 °C
Alc/vol 5,6%
13,4°P
22 IBU
| | |
| --- | --- |
| Color | Dark amber |
| Nose | Caramel |
| Mouth | Caramel, Plum |
| Bitterness | |
| Sweetness | |
| Alcoholic gradation: 5,6% | |